Exercise is powerful.  It can do many changes in our body, even deep within.  Exercise can alter the negative effects of arthritis.  It also helps to protect us from the secondary diseases and symptoms.
Exercises have many good effects on our bodies, especially to help combat and prevent us from getting disease.  Research has shown that exercise can reverse damage from disease such as diabetes and heart disease which is common among patients with arthritis.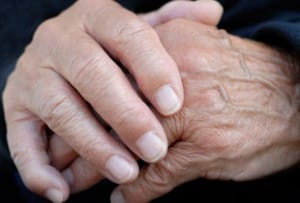 Arthritis:  Why it's important to exercise
Do you really know how exercise can be beneficial, regardless of what type of arthritis or disease you have?  Here are explanations of the benefits of exercises from the smallest unit and to the whole system.
The cellular level
Exercise makes changes at the cellular level.  Our bodies have the capability of cleaning out our system through cellular cleaning.  It recycles and removes waste known as free radicals.  Poor health and aging increases these cellular garbage which causes tissue damage.  This leads to chronic diseases such as diabetes, cancer, arthritis.  Exercises will take out this trash at the cellular level, stimulating the cells and muscles to take care of this, and protect the body from damage.
Reduces inflammation
Long term exercise causes the body to reduce the production of  inflammation-causing proteins in the blood.  It helps reduce the tenderness and swelling around joints.  It doesn't matter what type of arthritis you have, exercise will help reduce the inflammation and pain.
Sharpens your mind and gives you strength
Exercise has shown to improve blood flow to the brain and promotes production of new brain cells.  This will help protect you from neurological disorders of the brain such as Alzheimer's and Parkinson's disease.
Improves balance
As you exercise, your muscles get stronger, and the balance also improves.  The risk of falls are less, which is common arthritis patients.   Leg strengthening, and abdominal exercises always improves balance.  Tai Chi has been proven to improve balance with the slow controlled movements.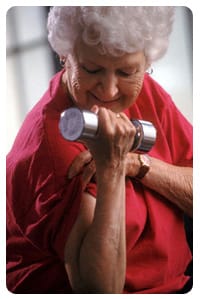 Joint protection
Exercise helps strengthen the muscles around the joints affected by arthritis, and stretching helps improve flexibility.  This helps the joint to stabilize and get stronger.
If you have arthritis, you are susceptible to having other diseases such as diabetes, heart disease.  Exercise is going to help you become stronger, delay or even reverse the disease process.
If you are experiencing pain and swelling from arthritis, KTS Physical Therapy can help you.  Call us at (443) 906-6070 and ask how you can get started on a program in physical therapy to help you with your pain and swelling from arthritis.
By Jennifer Angeles (Updated: 06/14/2020)