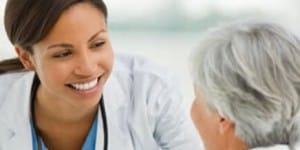 At KTS Physical Therapy (Kenilworth Therapeutic Services) we want you to heal fast and to your fullest potential!
Physical therapy in Severna Park is not the same at every clinic. At KTS Physical Therapy (Kenilworth Therapeutic Services) you are treated in a comfortable and caring environment by an energetic and fun team that makes you feel comfortable and motivated to get the best possible results you can receive in any physical therapy clinic. Our mission at KTS Physical Therapy is to provide personalized, revolutionary treatments, and compassionate care to help our patients return to the things they enjoy. Our team works with you to maximize the results you receive and ensure you return to a high quality of life safely and quickly.
We provide revolutionary treatments  and custom designed programs that fit every patients needs. We don't treat our patients like they are just a number to us, we treat them based on their individual needs and conditions. We want to help you get better quickly, with every program comes self-help tips and at home care information to help you speed your recovery.
We can help if you are suffering from…
Pain
Injury
Discomfort
Weakness
Our facilities, expertise, and commitment will help restore the quality of life you desire faster and better than any other clinic.
Don't put it off. The longer you wait the more serious your problem may become.