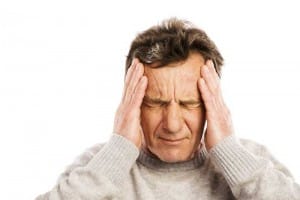 Vertigo is a feeling of dizziness. The most common vestibular disorder is BPPV or Benign Paroxysmal Positional Vertigo.  This is an inner ear disorder where calcium crystals deposits drag the fluid in the inner ear causing the nerves and brain to react with the symptoms below.
Symptoms of Vertigo:
spinning
swaying
blurred vision
unbalanced
feeling nauseated/ vomiting
headaches
eye jerking (nystagmus)
hearing loss
These symptoms can be debilitating if left untreated.  Your doctor may refer you to a physical therapist for vestibular rehabilitation.  This will help strengthen your vestibular system.  Treatment includes specific head and body movements.  Also, doing lifestyle changes with sleep, positioning with certain activities, avoiding sudden neck movements, and exercising will help with your treatment of vertigo.
Vertigo can cause a big impact in your life if left unanswered. This will affect your daily productivity, interactions with others, and many more.
If you still have Vertigo, we can help eliminate all your pains in as little as a few visits. Be in control of your life. Don't wait until the pain gets worse, the time is to act is now!
For more information, please contact us at (443) 906-6070 for an appointment today!
By Jennifer Angeles (Updated: 06/14/2020)